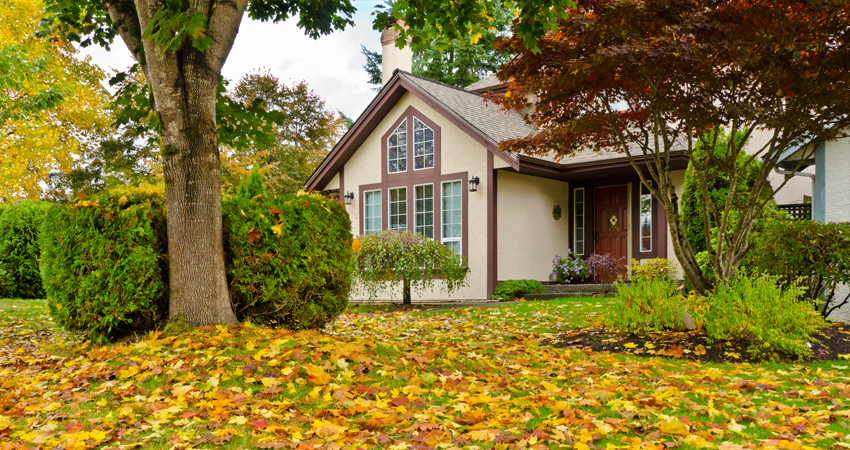 Our spring and fall cleanup service is the process of removing all leaves, branches and other debris that have accumulated over the course of the summer and winter seasons. It is important for the health of your landscaping to remove these materials because they harbor fungal material such as spores that harm the health of plants in your landscaping. Additional services may be added to complete your seasonal lawn cleanup.
MAKE SURE YOUR LAWNS ARE PROPERLY PREPARED
Our fall cleanup services address any lawn needs as we head into the winter months. Getting rid of leaves and debris will help prevent pests and disease from moving in during the fall and winter months. Fall cleanup also preps the lawn for the spring, allowing  your lawn to rebound faster and healthier after the winter.
GIVE YOUR PROPERTY A HEALTHY START
Spring cleanup services provide you with a head-start on the summer growing season. Prep your lawn as the growing season approaching to make sure your lawn goes into the spring and summer growing seasons with a health start. This is also the time to schedule spring Lawn Care services such as seeding, weed control, and spring fertilization. Additional services such as gutter cleaning, pruning, and more are also available. 

Key Benefits of our Spring and Fall Cleanup Service
Maintain the health of your lawn with spring and fall cleanup services from Barefoot Lawn Care. Our spring and fall cleanup services prepare your lawn for the next growing season and help to maintain a healthier, better looking lawn.
  Get a jump start on the lawn care season.
  Prepare you lawn for the winter months
 Improve the look of your property
  Remove fall leaf clutter and debris
  Reduce the risk of pests and disease
  Trim bushes and hedges