Mowing your yard takes up a lot of your time. You have better things to do than spend your weekend cutting grass and maintaining equipment. Let us do the work for you so you can spend your weekend relaxing and spending time doing the things you enjoy. We provide lawn mowing service to Independence, Blue Springs, Lee's Summit, and surrounding areas.
ATTENTION TO DETAIL
We mow our client's lawns on a weekly basis, as conditions permit. Grass is mulched and redistributed onto the lawn to aid in a nutrient rich soil and reduce waste. We trim and edge the yard and all clippings are blown from hard and landscaped surfaces. We also make note of any possible lawn issues that may need to be addressed. You can add on any of our additional lawn services as well.
TAKE BACK YOUR LAWN AND YOUR WEEKEND
We will treat your lawn as our own. Let us do the work for you, so you can spend your time the way you want. Contact Us for a free estimate. We also have discounts available for customers who sign up for weekly mowing service. Our other lawn care services can also be added to any monthly mowing service plan.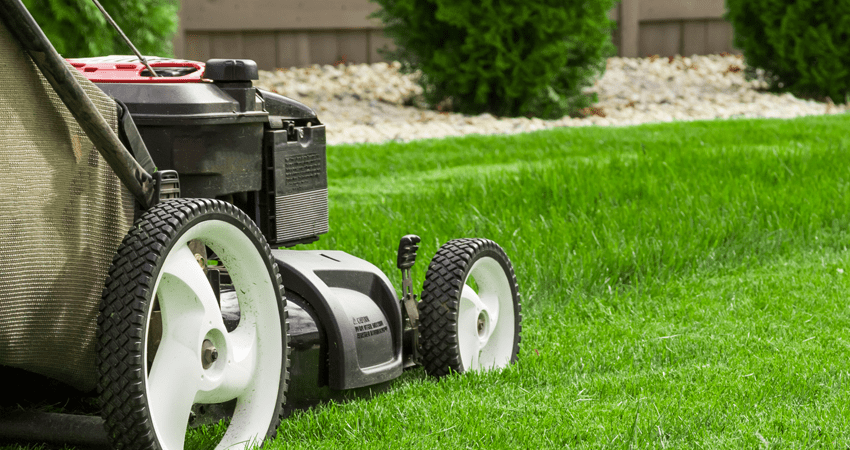 Key Benefits of the Service
Mowing your lawn is something that has to be done, but that doesn't mean you have to be the one to do it. Barefoot Lawn Care can free up your time and beautify your lawn.
  Improve your property's value
  Improve the look of your lawn
  Spend your weekend relaxing, not mowing
  Improve the health of your yard
  Enjoy your yard again